Equine Assisted Therapy
Trauma-Focused Equine Assisted Psychotherapy (TF-EAP) in Austin, Texas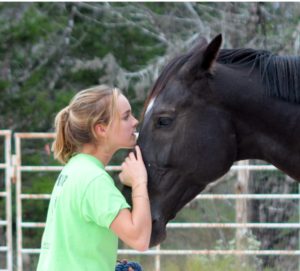 Horses help us heal.  It is as simple as that.  Equine Assisted Psychotherapy is a recognized therapy modality with research proving its effectiveness in adults and children.  Our facility provides clients with the opportunity to overcome challenges that are keeping them from having healthy and functional relationships at home, at work, and within themselves.
We work with both adults and children to help heal from trauma. Remember trauma is a natural response.  It ranges from pre-natal trauma with a mother in a stressful situation, to a life threatening illness, abuse, assault, car accident, war, dealing with emotional abuse, alcoholism, addictions, and more.  This modality has gained national attention due to its efficacy in healing – with scientific data to support the effect it has on the brain.
We facilitate this process of healing by working with horses, primarily on the ground in a variety of settings, in order to reconnect with ourselves and others.  These prey animals' natural instincts focused on survival and herd behavior, provide a structure in which we are able to discover many things about ourselves and others! We can help our clients discover and live comfortably in their own skin, overcoming many challenges.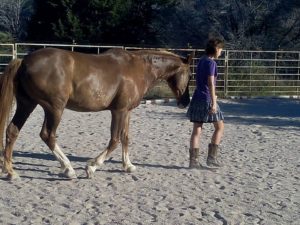 If you know someone that would benefit from this life-changing modality of treatment for low self-esteem/confidence, anxiety, depression,trauma, marital conflict, healthy parenting and co-parenting after divorce, bi-polar disorder, PTSD, attachment disorders and more, contact one of our  licensed professionals for an appointment or Kelly for a tour of our facility. 
Here is a video of what connection and attachment look like.
Go to our contact page to request additional information on our program.