Home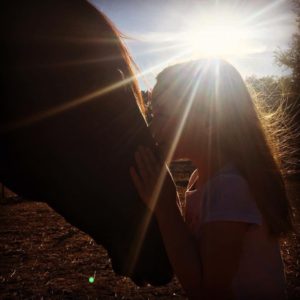 "My mission in life is not merely to survive, but to thrive; and to do so with some passion, some compassion, some humor, and some style." Maya Angelou
We are a missional business located on 15 tree-covered acres just north of Austin in the Texas Hill Country. Our goal is to help humans reconnect to who they were created to be in order to more authentically connect with others and enjoy a fuller life.  Sometimes processing with a licensed therapist is necessary in order to heal, and so we offer equine assisted therapy utilizing the Natural Lifemanship model.  Click here for more on our horse therapy program.  Our licensed and certified teams of therapists are trained in trauma-focused equine assisted psychotherapy.
Another way we are helping individuals find happiness and peace through healing, is to offer our powerful workshops.  Kelly partners with various facilitators to provide mindfulness, hiking, journaling, painting, collage, dancing, drumming, yoga, energy work with horses, and more. We hope to provide participants with tools they can take back with them to their everyday life and relationships!  Click here for more information on our innovative life-changing workshops and other equine experiences offered here .
Kelly also offers one-on-one coaching sessions to individuals and couples who are interested in breaking through fear and doubt to have better relationships, gain clarity in making an upcoming decision, gain greater understanding of what healthy boundaries add to parenting, work and romance and more!  She also weaves mindfulness exercises into her private sessions.  She offers sessions on the ground and on top of the horse. Click here for Kelly's bio.
Contact us today to come out for a tour or register to experience something life-changing!