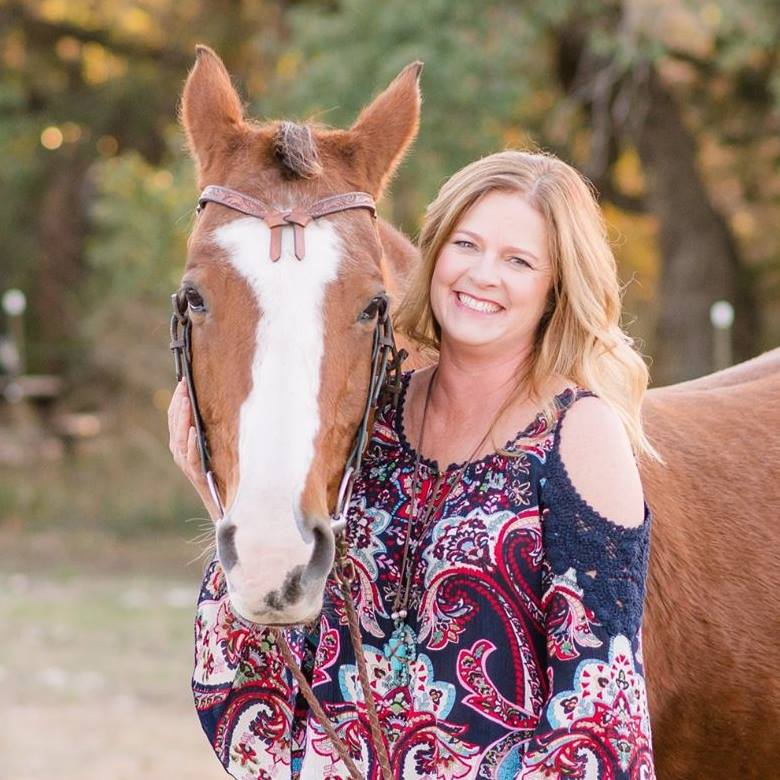 Kelly Jones NL-EP, Founder
Kelly Jones is a mom, author, horse lover, photographer, mindfulness expert, life coach, retreat leader, equine behaviorist, somatic experiencing practitioner in-training and certified equine professional with the Natural Lifemanship Institute, who is passionate about reconnecting humans to intuition and joy.
For over two decades, Kelly has been on a deeply personal journey to explore the deep connection we all share to self, one another and the planet. Having partnered with 14 licensed therapists since 2014 providing thousands of hours of equine mental health services to clients, leading wellness, and corporate retreats, providing counseling services, and helping horse owners improve their horses' lives and relationships, a noticeable pattern emerged – the beautiful simplicity and power of somatic experiencing and mindfulness to change lives. Reconnecting to True Self is a very personal journey for each person, focusing on heart-centered awareness through presence, intention-setting and exploring internal body sensations, and it is vital to get unstuck, recognize joy and experience peace. To schedule a free consultation or an appointment, click here.
Equine welfare is a top priority for Kelly, and her deep love and respect for these gracious sentient beings grows daily. Blessed with the opportunity to take care of hundreds of horses over 22 years at her boarding and training facility outside of Austin, Texas, Kelly was able to learn so much about the needs of horses and their behavior through rehabilitation, breeding, training, boarding, teaching riding lessons and now therapy. This beautiful connection that Kelly has with horses keeps her grounded and drives her passion for helping humans heal while teaching about relationships, both horse and human! To schedule a consultation if you are interested in having Kelly help you with your horse, or to learn how to partner with horses to provide equine assisted learning and therapy, click here.
Currently Kelly sees clients at her ranch in Colorado both as a counselor and an equine specialist providing mental health support with licensed therapists, and also provides counseling on ZOOM. She partners with other professionals to lead retreats in the United States. For information on retreats.
Her first book "Unbridled Connection: Soul Discovery Through Nature and Horses" was published in 2020 and is available at local bookstores and online.
Abigail Corliss MA, LPCC, NCL-P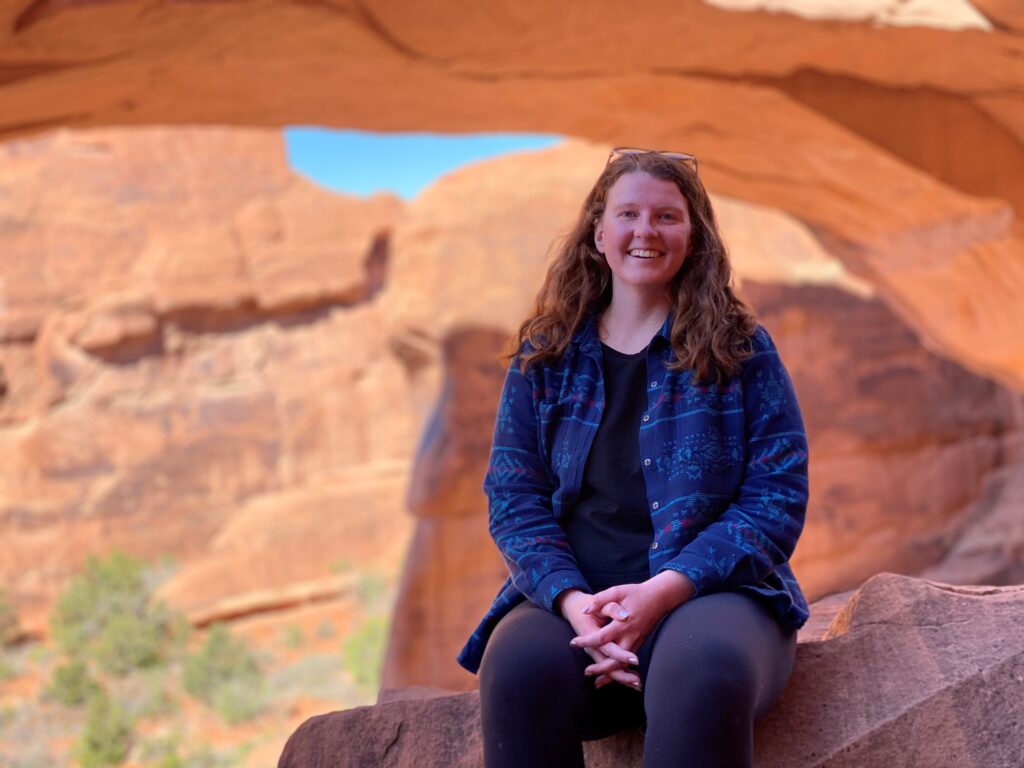 "He who has a why to live for can bear almost any how"- Friedrich Nietzshe
Rather early in my life I found my why, my passion, and my zeal. That is to say, I found horses. Horses have been my compass guiding me along the way on my professional journey. I achieved a dual Bachelor's Degree in Science with majors in Psychology and English Equestrian Studies from The University of Findlay in 2018. Following that I spent a year working for an equine therapy center and horse rescue training and caring for the horses. This experience led me to pursue a deeper understanding of mental health and I shifted gears into working with children and families impacted by substance use, mental illness, and abuse and neglect. During this time I also attended Colorado Christian University's Master's in Clinical Mental Health Counseling program where I graduated in 2022. While working towards my master's degree I completed my internship with Integrated Insight Therapy largely working with client's in an out-patient setting and in the Delta County Jail.
Since achieving my master's degree I have gained my Licensed Professional Counselor Candidate (LPCC) certificate from DORA.  As well as gaining additional certifications in Natural Lifemanship which is a specific form of Equine Assisted Psychotherapy. In my clinical practice I work from a trauma focused perspective and utilize many forms of therapy including but not limited too CBT, DBT, Existential Therapy, Adlerian Therapy, Gestalt Therapy, REBT, Motivational Interviewing, Solution Focused Therapy, Person- Centered Therapy, and Acceptance and Commitment Therapy. I am a therapist with Integrated Insight Therapy and accept Medicaid and most insurances. Additionally, I work with both children and adults in my office in Paonia, on telehealth, and with Unbridled Connection utilizing equine assisted psychotherapy. Email her at [email protected]
Jessie Edwards MSW, Psychotherapist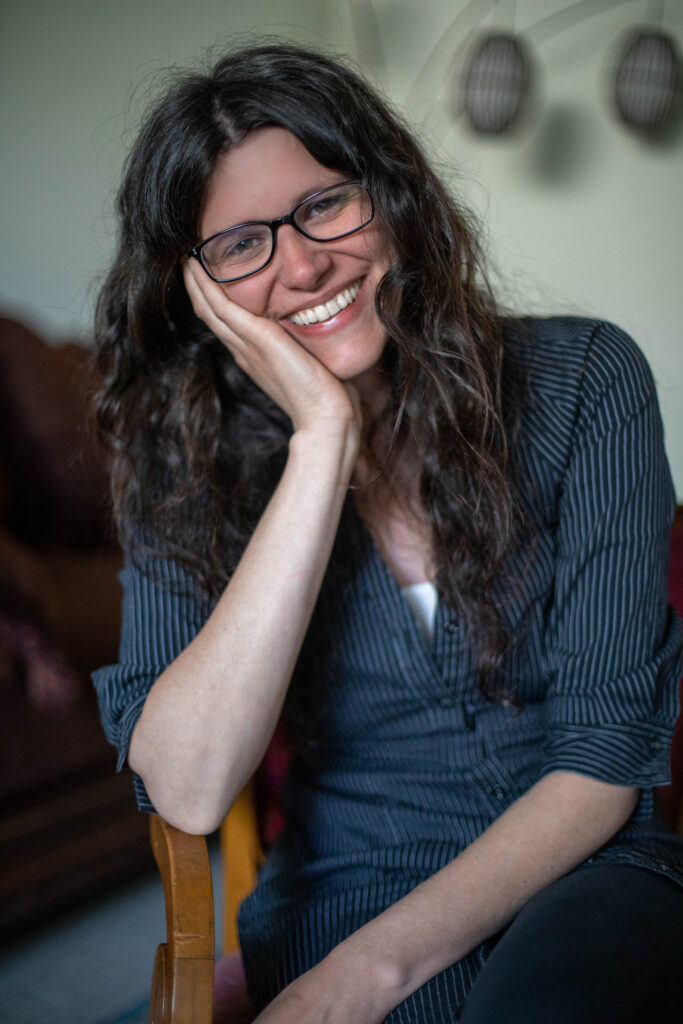 Since a very young age, I would find solace amongst animals and nature.
My sense of direction, my purpose, and my true self always found a safe haven when connected to all living beings around us. A strong sense of care, empathy and compassion has always guided me in this life and even when the waves got too big to fight against, my connection to all that is around me guided me to shore.
I believe we all need a safe place, a sounding board, a place in which no judgment comes into play so that we can truly heal. The world we live in can often be scary, harsh and we often do not have the tools to navigate it. If there is something I want to be able to accomplish in this beautiful, crazy thing we call life, is to be there for others: animals, humans, nature. Quite some time ago, when I was on a very long flight that landed me to this place I now call home, I made a promise to an elderly gentleman who was sitting next to me: 'I will always do my best to ensure no one is left behind, no one feels alone' . This is the journey I have been on.
I truly believe we all have the answers within ourselves, but challenges, trauma, fear, disconnection, made us not trust ourselves, not listen to ourselves. The foundation of my work is based on helping my clients tap into themselves, connect to themselves, listen to their bodies and emotions and support them in establishing the tools needed to navigate these waters and find their center. Technology has pushed away from our natural rhythms and genuine connection (just to name a few): I believe it is important for us to get 'back to the basics', to get back into connection with ourselves, others, nature and all of her beings.
I graduated from Arizona State University in 2018 with a Bachelor Degree in Spanish and then graduated from the University of South Florida in 2022 with my Master's in Clinical Social Work. I'm currently licensed as a Clinical Social Work Candidate (SWC), and I am working towards my Licensed Clinical Social Work (LCSW) license. I practice EMDR, as well as a blend of cognitive behavioral therapy, somatic therapy, dialectical behavioral therapy, mindfulness, acceptance therapy, positive psychology, solution focused therapy, emotion focused therapy and I am currently studying under Gabor Mate in his Compassionate Inquiry course. I also am certified Level I with the Natural Lifemanship Institute, and I am currently in training for Level 2 certification.
My clients often commented on my approach being gentle, nurturing and yet firm. Every emotion, every challenge, every person is welcome and I do my darndest to ensure that everyone feels safe in their healing journey.
Email her at [email protected]
Our Equine Partners